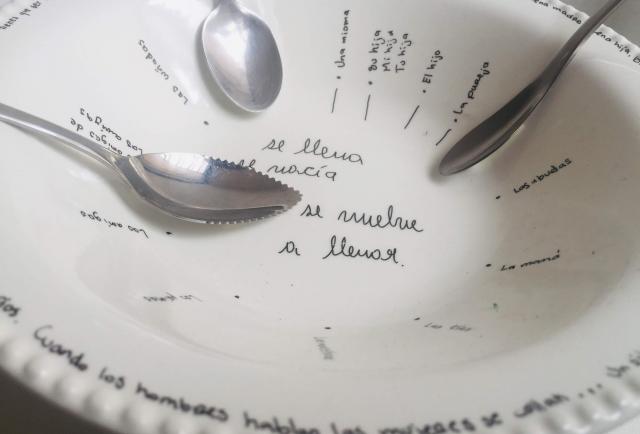 'Atavico' by Cinthia Guerra opens the year at the More Art gallery
"Gradually defibrate the little things in the house. In the delicacy of the acts there appears a wound, a memory or a memory (…) Whispering in a way that cannot be heard. Join the whispers of the women of the home: of grandmothers, mothers, sisters and daughters ".
This description is the one that curators Pilar Flores, Isadora Parra, Diana Acosta make of the exhibition 'Atavico' by the artist Cinthia Guerra, which opens its doors tomorrow in the More Art gallery.
Six murals capture the identity of the Afro culture, in the south of Guayaquil
Read more
This, full of work and objects in which the color white prevails, delves into silence and sensitive features of home and memory.
It is not the first time that the artist, graduated from the Visual Arts degree from the Pontificia Universidad Católica del Ecuador and dedicated to teaching, inquire through art on issues such as the role of women, the family and generations. But in this show he also does it through techniques such as objects and photographs.
'Atavico' will be open to the public until next january 27 in space, located in the Mirage building on av. October 12 and Abraham Lincoln.
The tours will be made with prior reservation Tuesday to Saturday from 11:00 to 13:00 and from 14:00 to 17:00. Admission is free.